Self Storage in San Antonio Texas
Contact us today! You can either visit us in person, call us on the phone or submit our online contact form. We're looking forward to meeting you!
The Best Companies in the Metro Area
This town has hot, humid summers, and cool and somewhat shorter winters that require serious thought for climate controlled AAA rooms. As winter temps hover right near the freezing mark for most of the winter months, this is cold enough to make for damaging conditions to sensitive items stored in garage-type units. And with lengthy stretches of autumn and spring, temperature and humidity fluctuation can cause damage to stored belongings that may be subject to expanding, contracting, warping and rusting.

With hot, often times humid climate in summers, temperatures often reach near 100 degrees during the day and dip to the low 70's at night. This constant temperature fluctuation presents the perfect conditions for damage to your valuable items stored in garage-type units.

So, simply put...do not ignore the value of Climate Controlled units when renting in the local areas…even during the winter months (because heat is not the only thing that can be damaging).

While many prospective storing tenants reject these units simply based on the higher monthly rate, the "value" provided by the protective nature of these rooms can easily pay for itself over time. The facts are, inappropriate environmental conditions may contribute to damage of your belongings, and this directly increases overall costs.

So when making this decision for yourself, here are some things to consider when determining if the value received is worth the extra cost:
Items Being Stored:
Items that are most affected by the sudden fluctuations of extreme heat and cold, and therefore are best protected by Climate Controlled units include:
Items that can warp or shrink with heat and/or cold.
Items that rust or otherwise corrode with frost or humidity.
Temperature Sensitive items including (but not limited to) electronics (TVs, computers, printers, etc.), photographs, valuable documents, linens, pianos and guitars (and other musical instruments), antiques, home furnishings (with wooden joints that will break after frequent expanding and contracting) and artwork.
No Need for Climate Control: And some items usually never require this type of rental unit. These include items such as gardening equipment, outdoor patio furniture, outdoor 'toys' like bicycles, scooters and sporting equipment.
Length of Time Renting Self Storage
If you're only storing at AAA from a few weeks to a month or two, you are usually relatively safe storing in a non climate controlled unit. For any length of storing over 2 months, however, requires that you seriously consider how the environmental conditions may impact your belongings.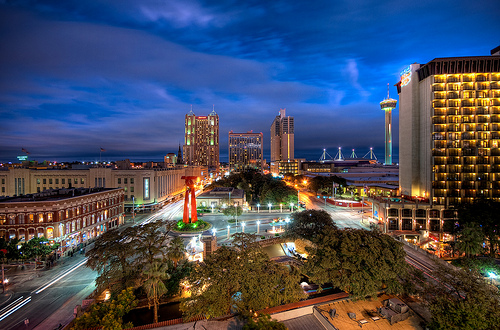 Climate in the Area
Your region's weather and seasonal climate should also be considered when making this choice. Warm, dry climates during the winter provides perfectly acceptable conditions, even in non-climate controlled units. Hot and humid climates, on the other hand, can cause serious damage to sensitive items if not kept in a controlled environment. And regions with winters that fall near or below freezing can also place your sensitive items at risk.

So in summary, San Antonio's cool to cold winters, combined with its hot and sometimes humid summers make it perfect for climate controlled units here.

6 Costly Myths when Choosing Rental Units.
Have you seen our "Myths" video series? Call them myths or misconceptions, fixing these myths will streamline your storing decisions and save you money as well.

Myth #1: "The only time I should use a Storing Service is when I'm moving homes or relocating my business."

Watch the video to learn more: