Find storage units in Texas
We'd love to hear feedback about your experience. Leave your facility a review here!
Find the right size storage unit for your needs as well as tips on how to fill it.
Delivering professional service & unmatched quality for self storage excellence every day!
AAA Storage Amenities
RV, Car, and Boat Parking
RV, Car, and Boat Parking
Bed, King Size
approximately 70 cubic feet
Bed, Double Size
approximately 55 cubic feet
Bed, Single
approximately 40 cubic feet
Bed, Bunk (set of 2)
approximately 70 cubic feet
Dresser, Chest of Drawers
approximately 30 cubic feet
Cedar Chest
approximately 15 cubic feet
Ironing Board
approximately 10 cubic feet
Side Tables
approximately 10 cubic feet
Wardrobe Boxes (30 hangers)
approximately 10 cubic feet
Mirror
approximately 10 cubic feet
Size Suggestion
To receive a size suggestion, select the items you wish to store.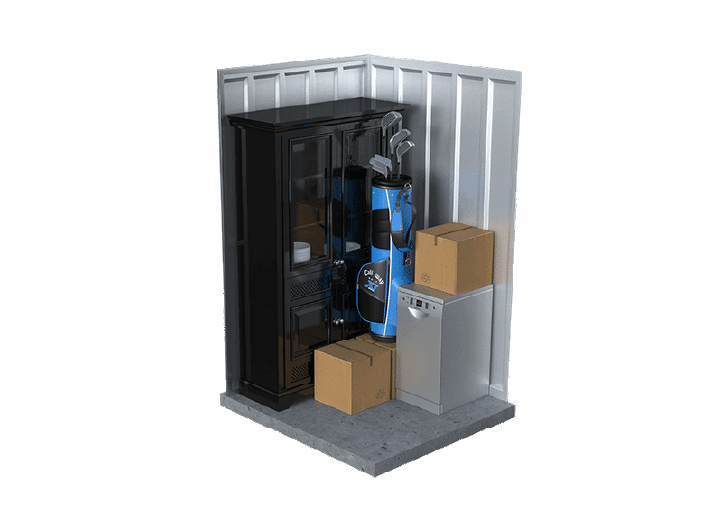 AAA Storage Differs From Other Centers:
For one thing, we offer a large selection of climate controlled units designed to protect your belongings from the extreme changes in temperature outside. Our units are specifically designed to insulate your belongings from those harsh weather conditions. We will never lock you into a long-term contract as you are free to stay with us on a month-by-month basis. We feel once you try us, you will want to utilize our services frequently.
Our facilities all have handcarts and dollies available for you to easily move your items into your storage space. We can provide you added protection of your belongings with affordable Tenant Protection coverage that starts at only $12.00 a month. If you are looking for a facility to store your possessions, let one of our professional AAA Storage managers assist you in finding the perfect unit today.
Our storage facility managers are on hand to walk you through the process, show you the units currently available, and answer any and all questions that you may have. Give us a try today and see how our commitment to exceptional customer service is unrivaled in this industry. Our high quality self storage units are available for you to visit today. One of our staff members will gladly take you on a tour of the facility so you can see all the amenities available. Once you discover how a hassle-free storage experience should be, you will wonder why you haven't utilized our services before. Our entire property is professionally maintained, and each center provides customers exceptional services that will save you money
The AAA Storage Difference
When you visit any of our
AAA Storage facilities
, you will understand immediately why we are considered the leader in the highly competitive self storage industry.  We have been providing customers unmatched professional service for over twenty years, ensuring that their needs come first.
We focus on meeting our customers' needs by providing units of every size, matched perfectly to the amount of space your belongings require. This way you are not spending extra money on storage space that you are not utilizing.
Your Belongings are Safe at AAA Storage:
If you are concerned about the safety of your possessions while stored at one of our facilities, rest assured to know that at AAA Storage, we take security very seriously. You will not find another self storage facility that goes to such extreme measures to watch and protect all the items stored on our property. Some security features we have in place include our computer-controlled gate entrance, high security locks on the units, service managers that actually live on the property, and video surveillance at some locations.
When it comes to the size of our self storage units, we extend to our valued customers a large variety of units that are perfect for your individual needs. Most of the units range in size from 5'x5' to 15'x50', but we also carry many units in between. The ceiling height ranges from 8' to 12' in many of our locations. Each AAA Storage center does provide different sized units, so call a specialist at your local center so they can tell you exactly what sizes are available. We also have a storage calculator available to our customers that can help you to get the size unit that is perfect for you.
Check Out What Our Customers Are Saying
"
"
Francisco Mendez
on 09/12/2023
Susan thank you for everything you are the best. very nice Experience.
"
"
Veronique Michalik
on 08/27/2023
The staff was super friendly. Facilities very clean. Registration easy and fast. Would highly recommend!
"
"
Eldon & Jeanne May
on 08/06/2023
We had a 20X10 climate controlled unit for 2 and one half years…Our stay was very snd made easy by Susan the Manager….We will return again if the situation presents itself…We would definitely recommend this site and Susan
About AAA Storage
At AAA Storage, we deliver unmatched self storage quality, every day. Visit our state-of-the-art facilities and discover an immaculately maintained property with professional storage experts who deliver the hassle-free self storage experience you deserve and expect. Our secure facilities are located in Texas, Florida and North Carolina.
Storage unit size dimensions offered for rent are approximate. The actual sizes and shapes of units at the self-storage facility may differ. Prospective tenants, prior to signing the rental agreement, should inspect the storage unit to be rented to confirm their acceptance of said unit for rent. Their decision to rent the unit should be based on this inspection and not on the promoted unit size. Rental rates for a specific storage unit are not based on the measurement of square footage.
* Monthly rental rates shown exclude Tenant Protection fees and state sales tax (where and when applicable). Discuss promotional details with Store Manager. Limitations may apply. Promotion(s) based on unit eligibility and availability. Monthly automatic credit/debit card payment may be required for some promotions. New customers only. Limit one promotion per customer.