Best Broken Arrow Storing Units
At AAA self Storage here in town, we have been offering immaculately clean, safe and secure units since 2008. Our reasonably price Broken Arrow rooms can be found at two convenient locations in Broken Arrow, and a third facility in Catoosa Oklahoma, each offering exceptional self-service units to the residents and businesses east of Tulsa. Find us in Broken Arrow here, and also in Broken Arrow here, and in Catoosa.

Watch this video to learn more.
Whether you need rental in the east or west side of town, we have locations to serve you. Be sure to check out our three facilities as shown in the list to the right. Our self storing units are always competitively priced no matter which location you select. We appreciate all of our customers and will do our very best to accommodate your personal requirements.


Whether your needs are residential, commercial or the parking of vehicles, AAA Storage has the perfect answers for you. We offer the widest range of rental rooms with the option of climate controlled or non-climate controlled units.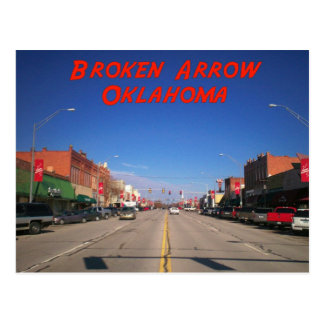 With our wide array of units to choose from, both in traditional drive-up and climate controlled, our properties offer the most comprehensive public self storage units in town, hands down!

The customer service we offer is second to none, giving you the highest level of customer satisfaction around. We take pride in our local communities in which we serve and live. Because of this, we offer very special discounts to our local first responders and our local school teachers. Please visit our stores and introduce your self and let us introduce you to the very best room rental business in our community.
Self Storage Broken Arrow OK
Get to Know Us...and we'd love to get to know you. So we would love to hear from you. On each of our facility webpages, you can leave an online review and let us know how we're doing. Whether you leave the review on our AAA-Storage.com website, or elsewhere (Google +, Yelp), your feedback is welcome and appreciated. We are confident that you will rate our service and lockers as "5 Stars" and you'll rate our managers as "Excellent!"

Our knowledgeable and professional AAA office staff offer you expert consultation over the telephone, free of charge. Just call and let us help you decide which lockers are the right size and type for your self. Stop by today, or give us a call. We are ready to help you.

Please give us a call or stop by the office and we'll be happy to assist. You can also use our unit size calculator on the tool bar above to help you calculate the space you might need. More Broken Arrow Info here.
Broken Arrow Post Office, right in our AAA Office
Do you need the Catoosa Post Office? Are you tired of waiting in line at the Broken Arrow Post office? Then go no further because two of our three facilities are also Approved Postal Providers so we can eliminate an extra trip to the Catoosa Post Office, or the Broken Arrow Post Office!