Find Units for Storage in Houston, Texas
Keeping your Keepsakes in Austin and Central Texas
As the state's capital and the home of the University of Texas Longhorns, the Live Music Capital of the World offers a unique perspective when it comes to Texans - its citizens are lovingly known for trying to "Keep Austin Weird."
If you are looking to rent units for keeping your things safe, renting at AAA is your best choice. From home owners to apartment dwellers, including students, government employees, military personnel, and both small and large business owners alike, thousands of Central Texans rely on their local AAA Storage facilities for providing all types of units locally!
A quickly-growing metropolitan area means that people and businesses are moving in and around the area all the time. And when residents and business owners are moving into and out of homes, apartments, and office space, the need for secure self storage has never been more important. Wether you're storing
household items
,
vehicles & RVs
or
business equipment and documents,
A-A-A Stoage is your best choice.
So if you need to rent mini storage units, the smart public comes to AAA. We understand that the local rental mini warehouse market offers several choices for you; that is why we are dedicated to your full and absolute satisfaction. We provide a full breath of options including climate controlled units, standard drive up units, boat parking, RV parking and car parking. More Capital City 
info
here.
Locker Sizes
Accurately choosing the correct size for yourself the first time will save you a lot of grief, as well as money. While you may be tempted to go with the smallest unit into which you can stuff your possessions, you'll "pay for it" in other ways including a great deal of extra time and labor when it's time to remove something buried under several other boxes. On the other hand, choosing a unit which is too big will only have you paying for empty space each month, that you don't really need.
Make a list of everything you want to store, and include the dimensions of the largest items. Then speak to the manager at any AAA facility near where you think you might be renting a unit. His or her experience will be your best guide in determining the correct size of locker unit to rent.
Here are the standard rental unit sizes, with a brief idea of what you can fit into each of them:
A 5' x 5' (25 ft.²) room will hold the contents of a small closet, several packing boxes, or small furniture like end tables.

A 5' x 10' (50 ft.²) room can handle the contents of a small bedroom, several packing boxes and small appliances, a mattress, and maybe a standard couch.

A 10' x 10' (100 ft.²) locker will accommodate the contents of a one-bedroom apartment, including furniture appliances, and several packing boxes.

A 10' x 15' (150 ft.²) locker is good for the contents of a two-bedroom apartment including furniture and appliances, and several packing boxes.

A 10' x 25' (250 ft.²) unit will be adequate for the contents of a 3 to 4 bedroom apartment or house including appliances, furniture, and packing boxes. It can also hold an automobile or a small boat.

A 10' x 30' (300 ft.²) bin will handle the contents of a larger bedroom home, furniture and appliances, a small vehicle, and packing boxes.

The largest standard size, at 10' x 40' (400 ft.²), will function as a mini-business warehouse.
Types of Storing Rooms: Climate Control
Most storeroom rental facilities have both indoor and outdoor units. Outdoor units have drive-up access from outside, and the climate controlled ones are accessed from inside a air-conditioned hallway. You may be offered a choice of fully climate-controlled (air-conditioned and heated) room in your indoor locker.
You will need climate-control if you are storing anything that could be damaged by extremes of humidity and temperature. Such items include leather and suede furniture or clothing, fragile papers, oil paintings, antique wooden furniture and electronics.
While you're thinking about climate control, you should also ask the manager of facility about their pest and rodent control measures. Insects and rodents can find their way into what looked like the most impervious of rental units, and they will wreak as much havoc on your belongings as climate extremes. As well, you should also look carefully for any telltale signs of water damage around the premises.
If you have a vehicle which needs to be stored such as a boat on a trailer, an extra car or a large RV, all of our AAA facilities can accommodate you with outdoor parking. Some of them also provide covered parking and even fully enclosed parking. Call our rental office to find out what parking is available for you.
Proper Security
Your next consideration should be security. The security measures at any AAA Storage facility begins with its perimeter fencing and lighting system. You will always find a fully contained perimeter and a lighting system that lights up the grounds all night long.
Digital, computer-controlled gate access gate codes are essential, as are keypad access codes. A gate code will allow you entry and exit into the facility, while a keypad access code will get you into the elevators, or onto the floors where your goods are being stored. The management will keep updated computer records of who has access to which codes. Top-on-the-line properties use the latest in electronic surveillance technology. Closed-circuit television cameras will monitor and record everything going on in and around the units.
Finally, you'll be expected to protect your own locker with a secure, case-hardened steel disc-lock. At AAA, we give you the very best Disc Lock for free, as our Move-In Gift to you. Talk to the management about this free gift, that are the best locks to protect your possessions.
Your best chance of keeping your possessions safe, however, is to be careful about what you store to begin with. It does not make good sense to keep valuable jewels, coin or stamp collections, important documents in stock certificates, and of course cash in a rental locker room. Items like this belong in a safety deposit box.
Business Storing Considerations
If you need business storing rooms, you have a few additional things to consider. Whether you're moving your business, and need a place while you're in transit, or simply need additional inventory or record space, you'll have no trouble finding a AAA facility to accommodate you. But as a business owner, you might appreciate a few business-friendly features. Look for facility which will give you a short-term contract so that you don't end up being penalized for an early termination. At AAA, our facilities allow you access at any time of the day any day of the year. (There may be a small fee for this, but check with your specific store.) Also, our facilities will accept deliveries for you, as well. Check you make sure that the road leading to our grounds is wide enough to accommodate your business vehicles. If your inventory requires them, ask our managers to help you plan out racks inside the units, to help you keep your inventory organized. And special lighting inside can also be accommodated on a case-by-case basis. Please discuss this with the facility managers.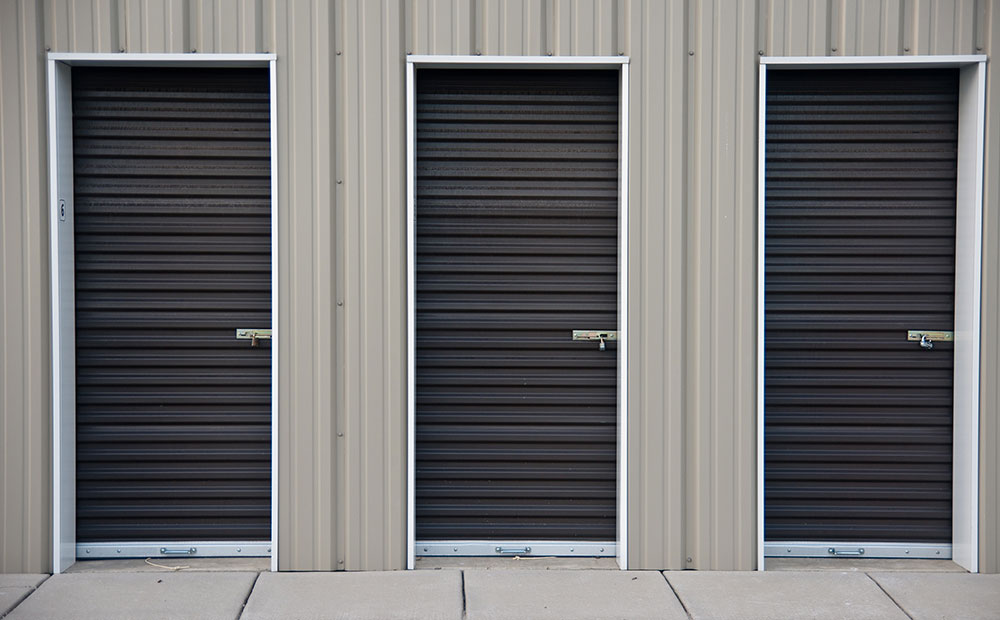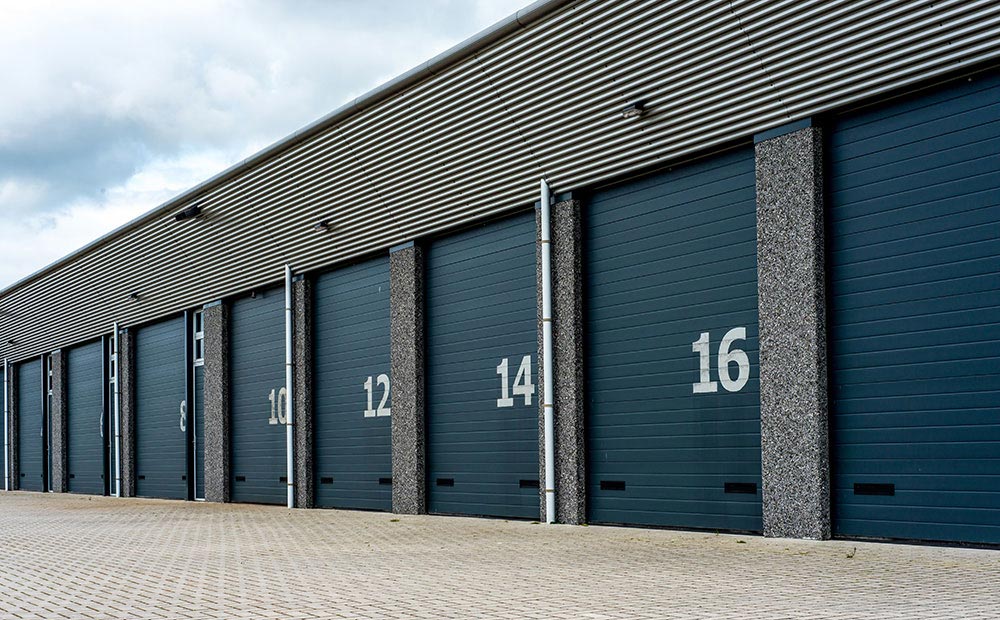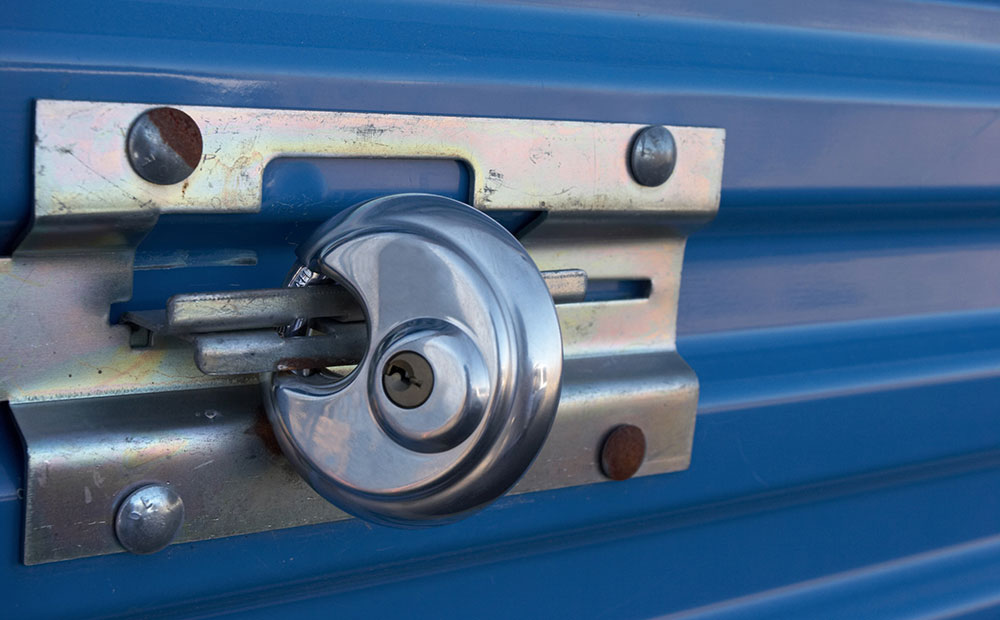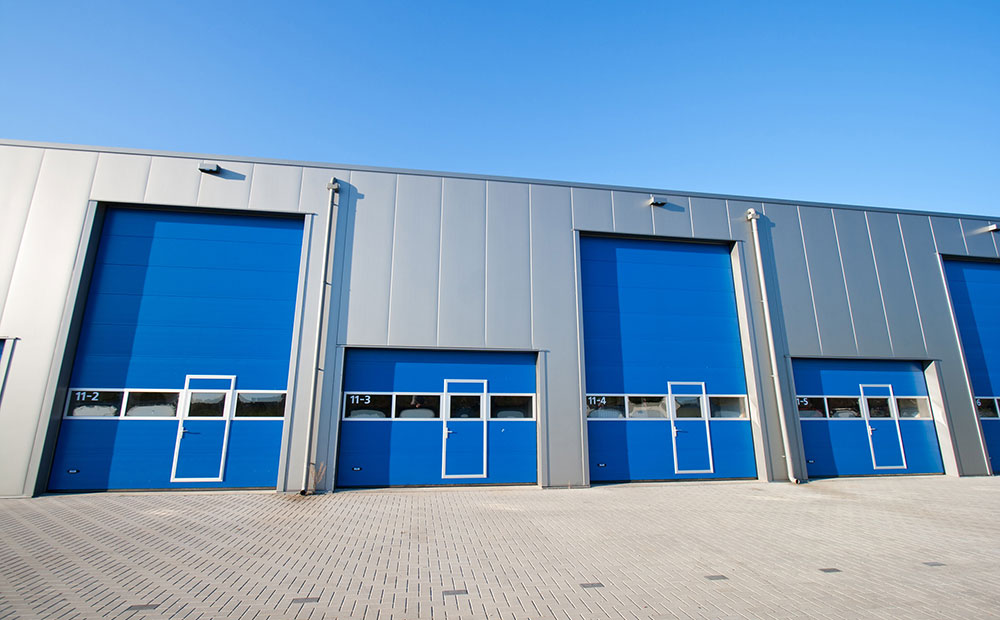 What Costs Should I Expect?
One of your biggest concerns is, undoubtedly, what you'll be paying for to safely keep your items at AAA. As you'd expect, your monthly rental fee will depend on a number of factors, including the market area where your property is located, and the size and type of the room you rent. Companies which provide the latest in security will charge for it, and a climate-controlled unit will cost more than one which is not.
Remember that renting your unit on a month-to-month contract gives you the flexibility to remove your possessions whenever you like. But if you're willing to commit for a longer period, there is a very good chance that you can receive a pre-pay discount for committing to a longer term. Also, by pre-paying, you lock-in your monthly rate for that number of months.
While many facilities will charge you a refundable deposit when you first rent your space, you will never have to pay a deposit at AAA. And we never, ever ask you to pay an "administration" fee either. In our opinion, these fees only serve to "nickel and dine" tenants, and we think that is unfair.
Depending on where you rent, and depending on the security of the facility, you can expect to pay the following for some of the standard units:
$40-$50 a month for 25 square-foot unit

$75 $230 a month for 150 square-foot unit

$90-$250 a month for a 10' x 20' unit
If you are looking for a unit with climate control, your rental fee will probably be between $30 and $50 higher each month. You can save a bit of money by asking the management if they offer discounts for new customers (or for senior citizens and military personnel if you qualify).
You should also factor the cost of extra Tenant Protection into the price of your unit. Don't expect your rental company's liability insurance to pay for damages your belongings may encounter, in the event of a tornado, fire or other disaster. If you're a homeowner, you may be able to add a rider to your homeowner's policy. At the very least, bring in your Declaration Page and we can use that, in lieu of adding an extra fee.
Spotting a Reputable Company
The contract you are asked to sign will be your clearest indication of whether or not you can trust you're your AAA Facility. It spells out clearly, in understandable terms, every single detail about the agreement we're making together. After you've thoroughly studied your contract, and feel comfortable with its terms, do another check of the premises to look for signs of water, insect, and rodent damage. If everything looks well-maintained and ship-shape, then you're good to go!Let
AAA Storage
provide the hassle free storing experience that you expect and deserve. Visit our stores throughout the greater
Houston
area
. Find our A-A-A Storage locations here:
storage in Cypress Texas
,
self storage in Tomball TX
,
storage in Houston TX
,
storage in Baytown Texas
and
self storage in Katy Texas
.
2.1
miles
AAA Storage Scott St
1815 Edmundson StHouston, TX 77003
Call Now: (832) 742-478937.3
miles
Woodforest Storage
3636 Honea Egypt RdMontgomery, TX 77316
Call Now: (936) 337-4788